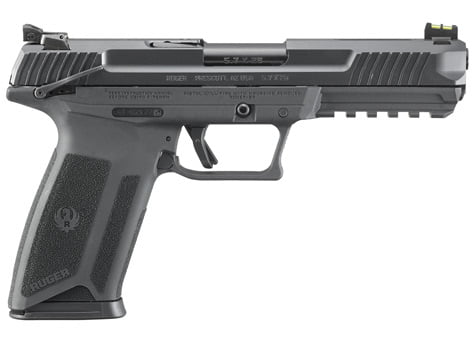 We have 2 Ruger 57s in stock.
This is the highly desired, not easy to get 5.7x28mm Pistol.
The ammunition is highly desired by many. We have 1 box ss195lf left to sell with 1 of the pistols only.
We have the ammunition on order. However if you want a 5.7 pistol and ammunition, come on down before that 1st pistol is sold.
Be the first to get one.
Be Safe Shoot Safe