When:
February 12, 2023 @ 10:00 am – 6:00 pm
2023-02-12T10:00:00-06:00
2023-02-12T18:00:00-06:00
Where:
Bullseye Shooting Range
1455 N Terrace
Wichita
KS 67208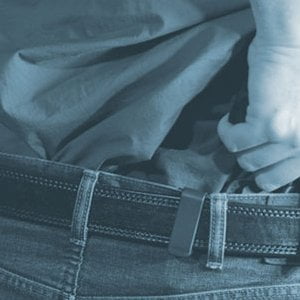 Class Overview:
It is strongly recommended that the student have some prior knowledge on how to safely manipulate and shoot a handgun.
Successful completion of this course allows you the opportunity to apply to the State of Kansas to be a concealed carry permit holder. The class includes an introduction to handgun shooting that addresses Kansas law, street threats, basic handgun safety to develop judgmental shooting skills, and a FREE yearly single membership to Bullseye. Instruction is provided by an NRA Certified and State of Kansas approved Instructor.
To sign up: Please drop by or call us (316-686-7264) to sign up. If you wish, you can reserve a spot with a $45.00 deposit. Minimum class size(5) – Maximum (20).
Cost: $85.00 Please be prepared to pay instructor separately. ($45.00 cash, check, or credit card to Bullseye + $40.00 Cash or Check paid to instructor.)
Age: 18 and older (as per Kansas Law)
Class Length: 8 hour class, taught in one day.
Class Includes: Range Fees, NRA TQ 15 Targets, Forms required to apply for permits.
Requirements:
Handgun and 25 rounds of ammunition
Eye and Ear protection (provided if needed)
Photo ID (must be government issued)
U. S. Citizen or lawfully present in the U.S.
Must be at least 21 years of age
Not under indictment or been convicted of a felony in the U.S. or elsewhere
Not convicted of misdemeanor domestic violence
Not under court order (order of protection, harassment, etc.)
Not a fugitive from justice
Not a user of or addicted to any controlled substances
Not been dishonorably discharged from the Armed Forces
Have never renounced U. S. citizenship
Do not suffer from mental illness and have not been adjudicated mentally incompetent
It is recommended that the student seek qualified instruction and practice the qualification test prior to class date.
 If you are 18-20 years old, you will need to bring your own firearm and ammunition. Bullseye is not able to sell ammunition or handguns to anyone under 21 years old per federal law.
To reserve a class or to to ask for class schedule updates, please feel free to call us at 316-686-7264. Wichita Police Officers fees are 45 dollars.  Officers must produce proper ID when enrolling for the class to get this discount.